Mammoth MULTIS Spreader Bars gives you have the flexibility to save time weight and expense over conventional spreader bars systems.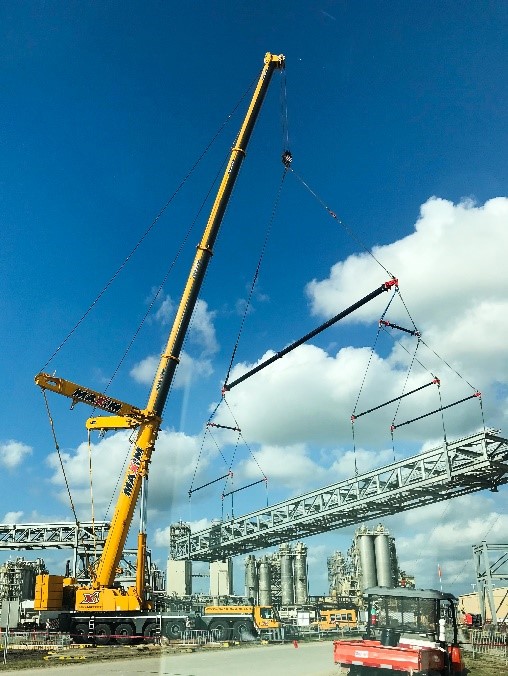 A component-based system that allows you to use one system in multiple configurations.
Save on weight and cost by scaling down end caps and shackles for long lengths when you don't need the short distant capacities.
Flexibly configurations in lengths down to 1".
No system is easier to handle and assemble. Riggers love it.

System sits square with flanges designed to assist in assembly
"One tool" Everything you do can be done with a ¾" Spud Wrench.
Bolting designed for wrench tight assembly.
Pre-positioned lift lugs on all, but the smallest of components that can be hooked into by shackle or hook to make rigging safe, easy and productive.

Capacities up to 800 Tons with inserts from 4" through 20".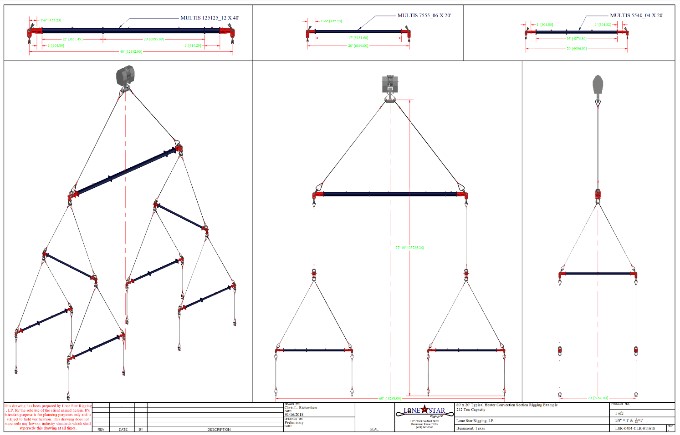 Don't rent multiple bars.
Rent MULTIS and do it all.
Related Items
We have all the Slings you need to go with your spreader bar package. Our Slings are tested and maintained on an annual basis or on a per job basis when needed.
Wire Rope Slings fabricated with Made in USA Wire Rope from Union Wire Rope. Sizes up to 3-1/2" in Wire Rope. Also provided in 3 and 9 Part Braided Slings for added flexibility and strength
High Capacity Mammoth Slings with our NANO Tech RAWHide Cover. Capacities up to 300,000 LBS.
Endura12 Synthetic Rope from Teufelburger for Slings up to 4" Diameter
Wide Body Shackles up to 400ft and Rolling Blocks from 4.5t to 200t